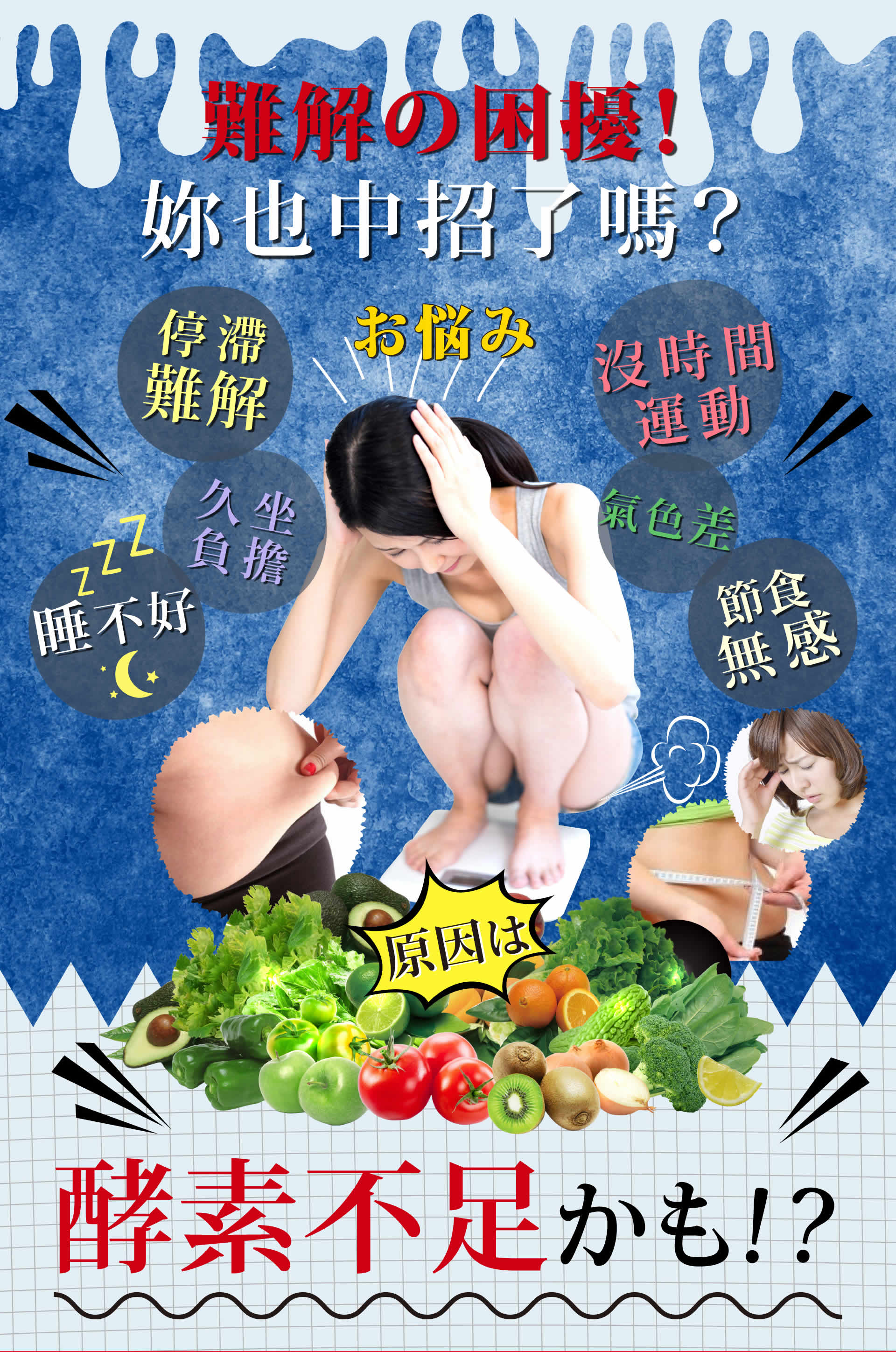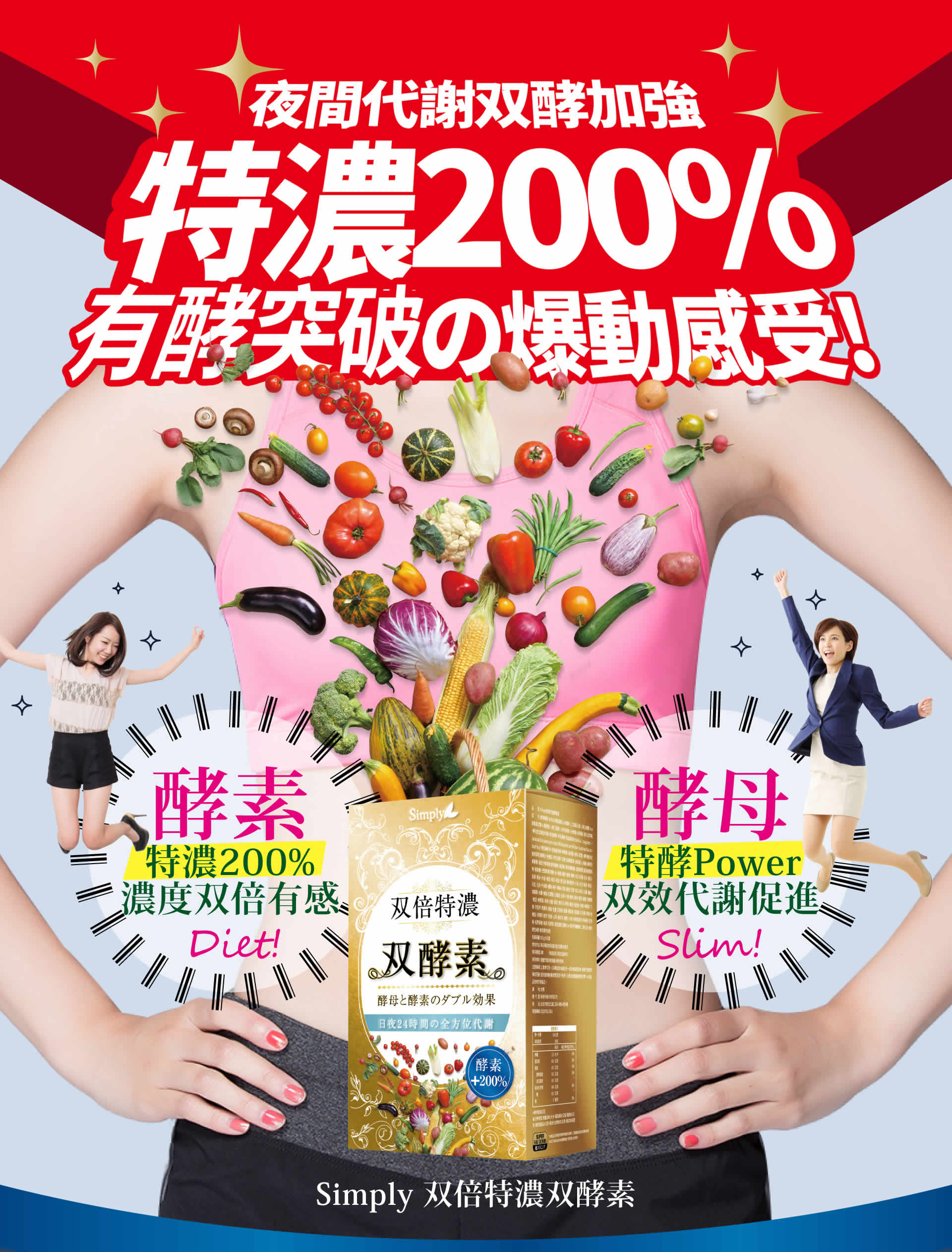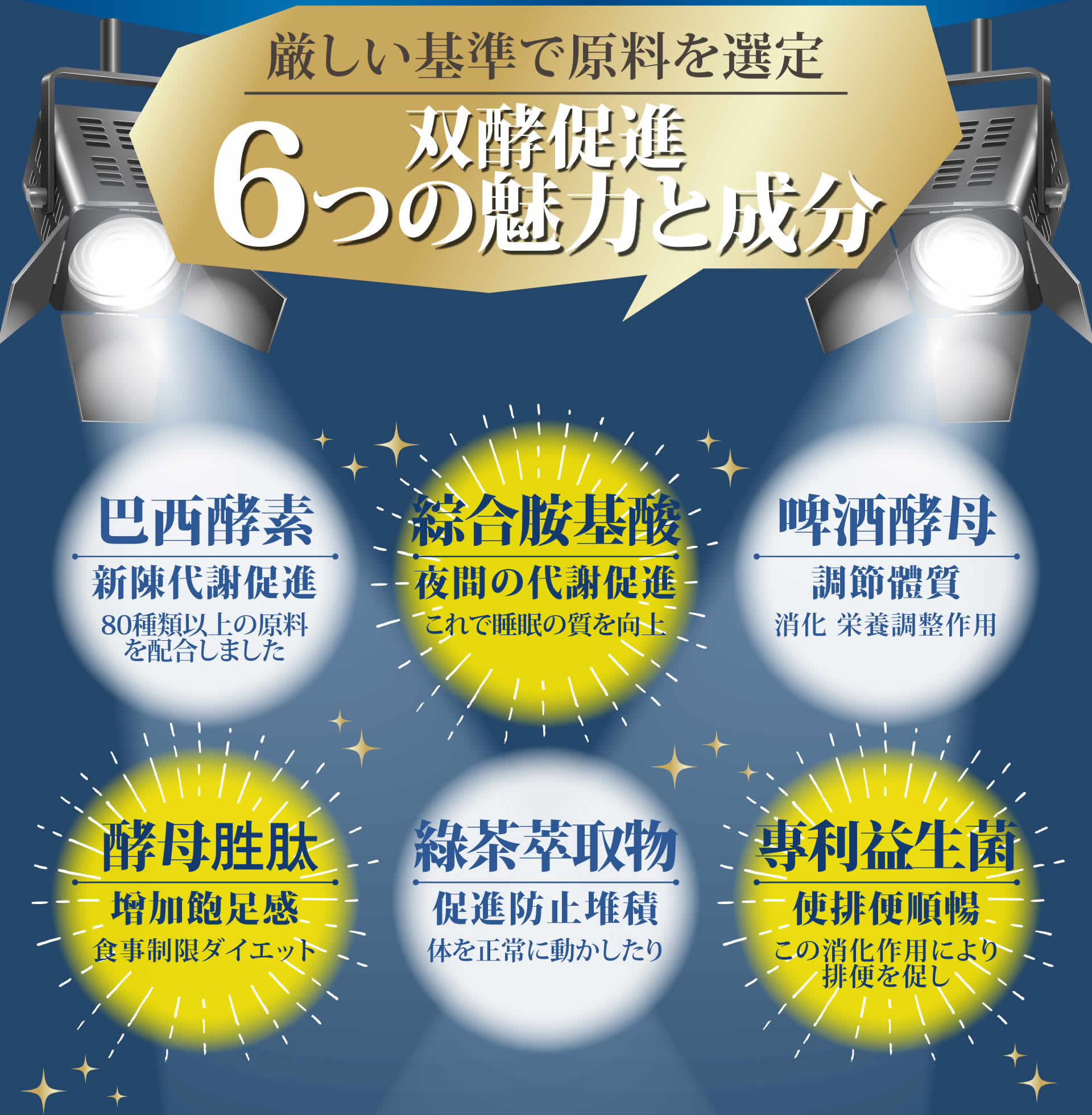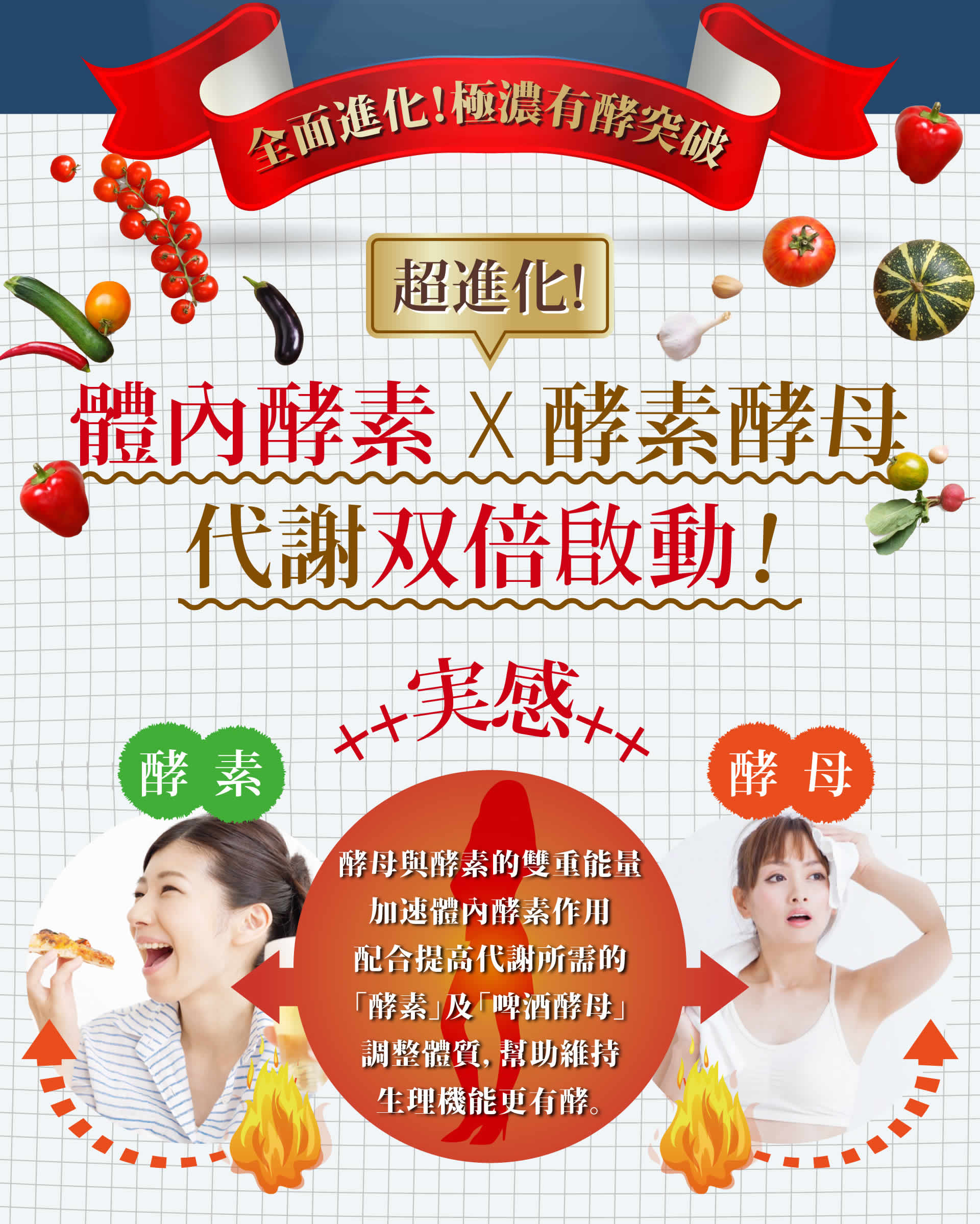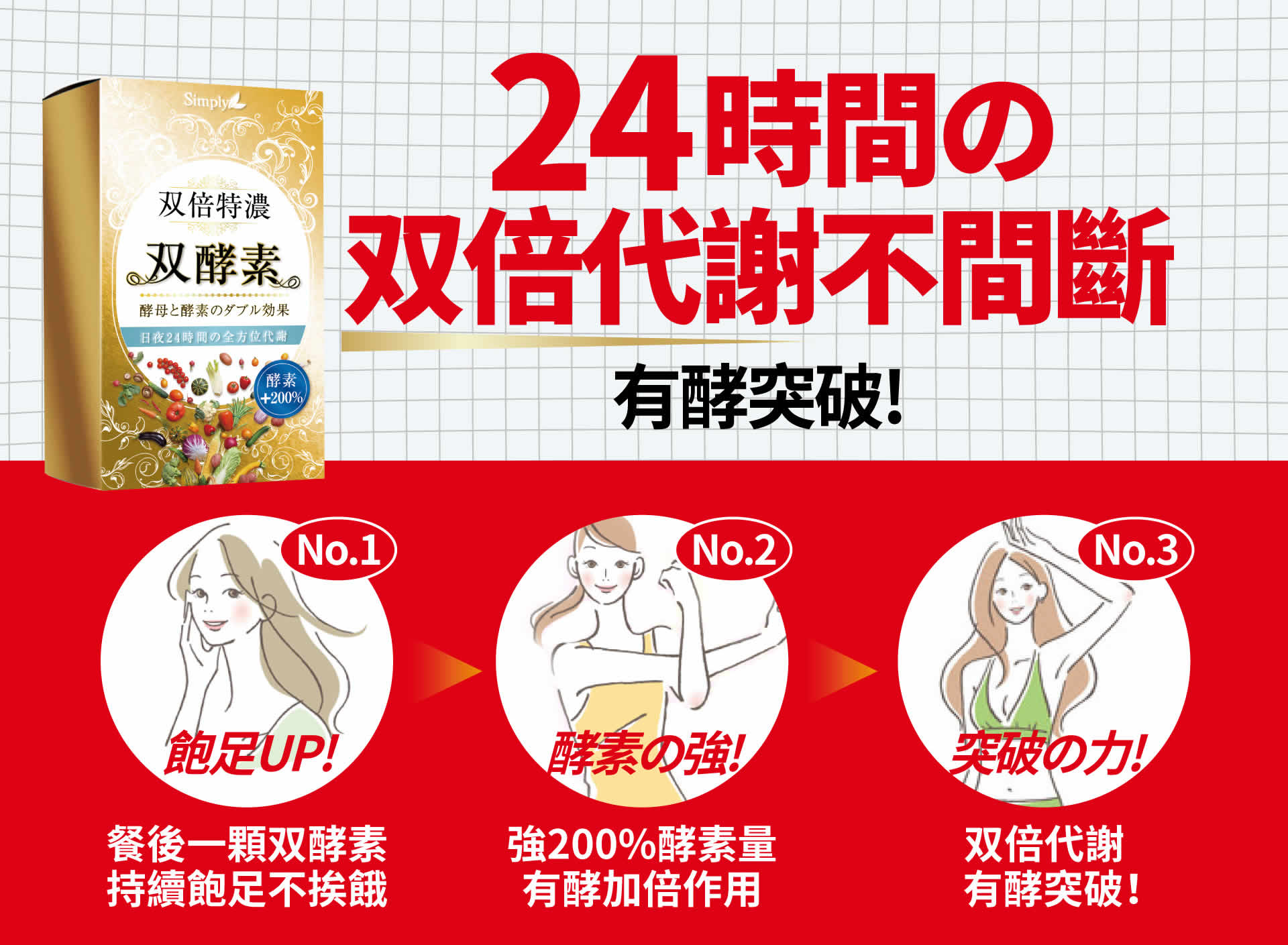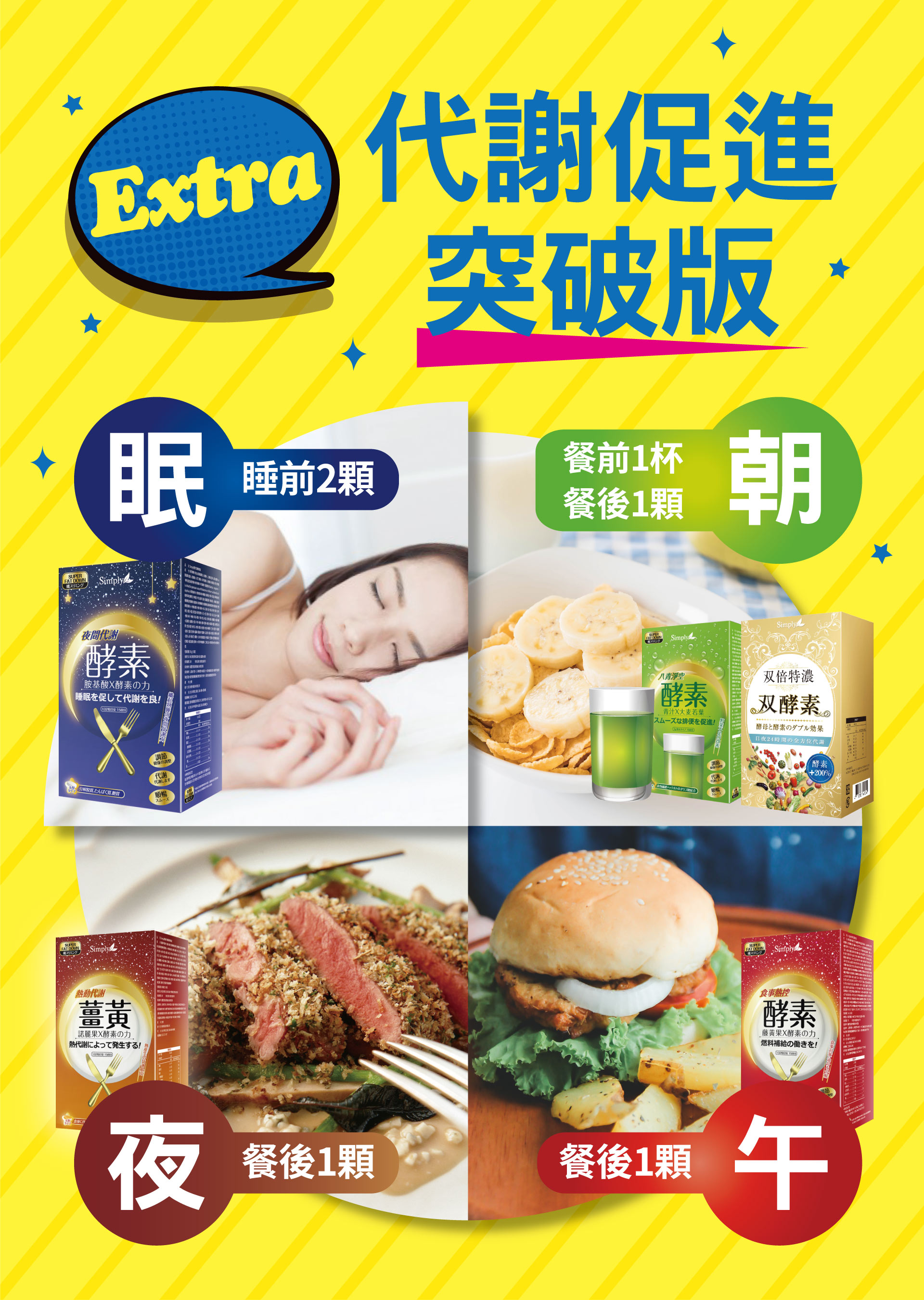 【Contents】 – 0.9g x 30 tablets
【Main Functions】 - Concentration of the enzymes is improved up to 200%, prolong the process of metabolism, Double action in promoting metabolism, physique conditioning, enhance satiety, double action in preventing fat accumulation, enable smooth defecation
【Main Ingredients】 - Beer yeast, lipase, green tea extract containing catechin, amylolytic enzymes, calcium carbonate, maltodextrin, compound of essential amino acids, pineapple enzymes, Brazil enzymes, compound of digestive enzymes, chestnut skin extraction, Noni enzymes, L carnitine, GABA powder, patented compound of plant extracts, patented probiotics, yeast peptides
【Directions to Use】 - 1 tablets daily after breakfast , can consume along with warm water
【Origin】 - Taiwan
【Shelf Life】 - 3 years
【Cautions】 -
1.Please place under the shady area and out of reach from children, and avoid high temperature as well as direct exposure to sunlight.
2.Edible for vegetarian.
3.People in pregnancy, allergic to any ingredient of the product, in physical discomfort or under special circumstance, please consult doctor (pharmacist) before the consumption.
4.Please use up as soon as the unseal.
More from this collection